the statement in streaming audio
2.16 ultra
The symbiosis between the technical advantages of the digital, and the musicality of the analogue domain exploring new territories of hi-fidelity
The Pink Faun 2.16 ULTRA is the newest addition to our portfolio of digital playback systems, supporting locally stored music files with streaming content from high quality sources such as Qobuz and Tidal. The 2.16 ULTRA digital playback system is the culmination of years of experience with digital and analogue, combined with our groundbreaking OCXO clock technology. We have teamed up with the best companies in the world to bring you a musical experience not seen before in the landscape we call hi-fidelity. Our flexible and modular architecture guarantees you a long-term investment that will easily adapt and grow with with any changes in the evolution of your musical system.

Based upon the great success and award-winning 2.16 and 2.16x music servers, we decided to investigate the possibilities to take matters even further and spent more than 15 months of reevaluating every aspect of digital playback. This ultimately led to the uncompromising 2.16 ULTRA music server. Our aim during the development process was to create a digital music source bringing you the most realistic and emotional experience rooted in our philosophy:


no sound, just music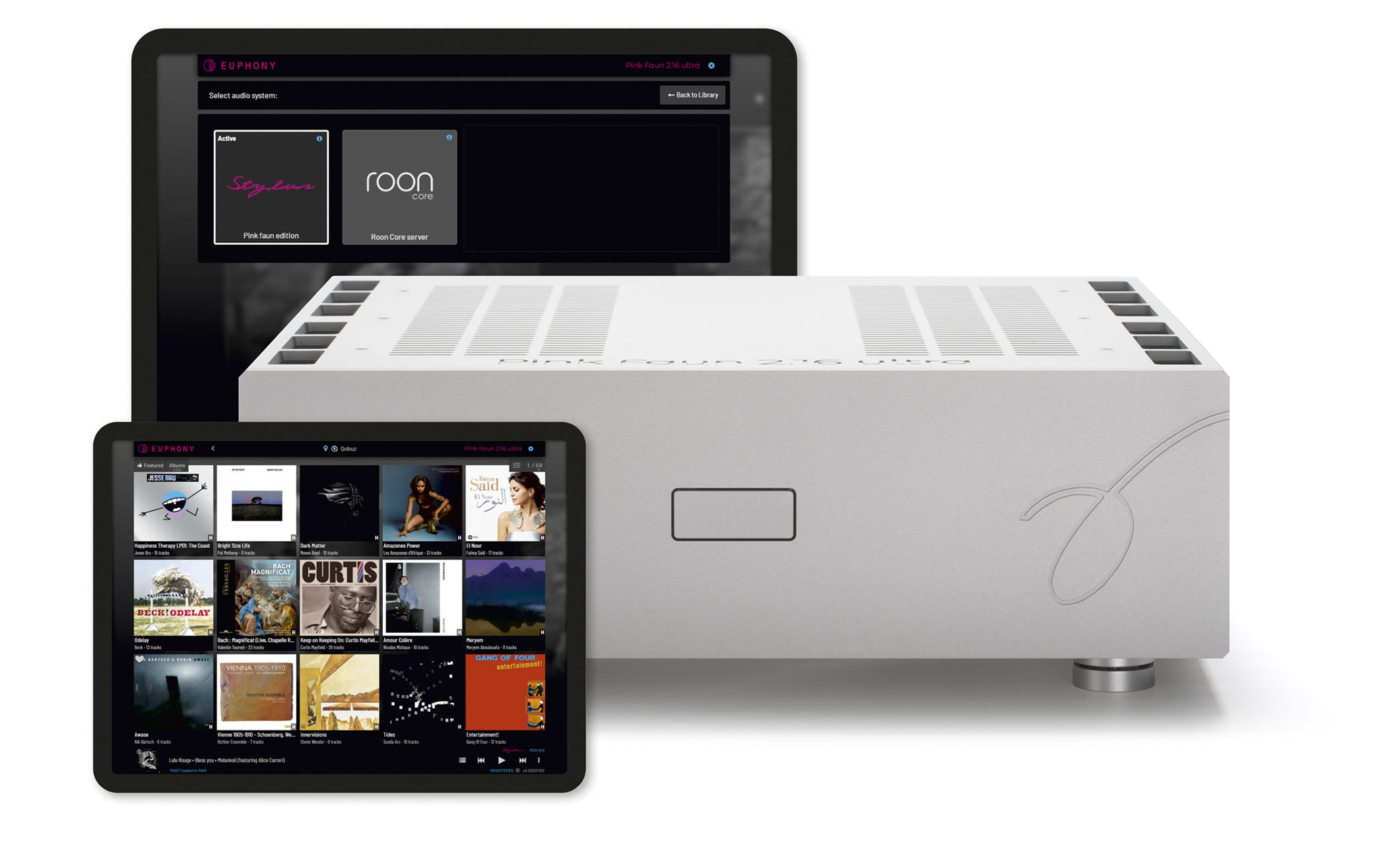 Pink Faun and Euphony Audio join forces
In our search for the ultimate music server, we have left no stone unturned. The combination of state-of-the-art computer hardware, our modular digital interfaces, incredible ULTRA OCXO clock technology, and high performance linear ATX power supplies only needed one last piece of the puzzle to be completed. So, a dedicated audio operating system of the highest quality was chosen to fully optimize music data flow and complete our 2.16 ULTRA music server. This is where Euphony Audio joined the project.

A fully customized version of Euphony Stylus OS was developed for this hardware platform and the result was nothing short of breath-taking music reproduction. The exceptional harmony of the hardware and software transformed the 2.16 Ultra into a next generation digital audio source. It provides the music enthusiast with a captivating yet user friendly audio experience, which we believe will change the perception of what is possible from a digital source today.